New 7 Wonders of Nature – Vote for Table Mountain
Posted by Admin on Sat November 3, 2001.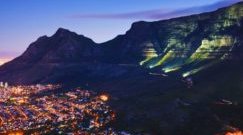 Table Mountain is in the running to become one of the New7Wonders of Nature.
The New7Wonders will be announced on November 11, 2011 and we need your help to ensure our place in the history books.
With less than a week to go before Table Mountain is hopefully announced as one of the New7Wonders of Nature, voting has increased significantly and support has grown.
There has been incredible support on online and social platforms. A huge thank you to all our Guests for getting behind this campaign.