Cycling the World's greatest Tour
Posted by Chef on Mon March 18, 2002.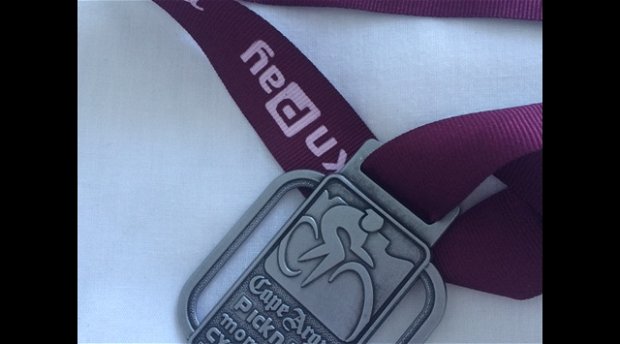 With sweeping views from Atlantique Villa Camps Bay, of the last 10km of the Cape Argus PicknPay Momentum Cycle Tour, I couldn't resist doing it this year.
With the wind howling in the city centre, I waited in my starting chute watching the winning lady finish – hard to imagine I was about to start the gruelling 109km and she had just finished and with that the horn sounds and we are off.
They don't call this one of the World's most scenic Cycle Tours for nothing, this is the only time you will get the roads shut down completely from the city centre all the way to Cape Point and back just for you and 35 000 other cyclists. You can't help but enjoy the breathtaking views along the way from the sweeping beaches at Noordhoek to the famous Chapman's Peak and believe me, cycling up 'Chappies' gives me plenty of time to enjoy the view that took my mind off my tired legs.
The final famous hill of Suikerbossie exiting Hout Bay is a spectator's heaven and a welcoming sight for me, knowing my friends were half way up with something cold to drink and a push when I needed it.
Over the final hill it's back home into Camps Bay and the view I'm so used to, looking out from Atlantique Villa Camps Bay's patio on a regular basis. Passing the 4km mark, the home stretch and it couldn't come soon enough as my legs had finally said enough!
Cycling over that finish line, I was overcome with such emotion, not only of finishing 109km but of the achievement that went behind it, the hours of training paying off and all the wonderful support from everyone behind the scenes.