Camps Bay listed as one of the most beautiful beaches in the world
Posted on Tue July 11, 2023.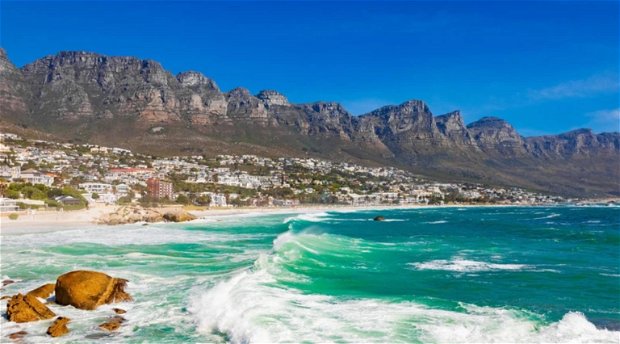 The Western Cape is beyond blessed with its vast array of stunning landscapes, scenery, attractions and wildlife. And as far as beaches in the region go, the province certainly has some of the very BEST. Camps Bay Beach has received international recognition by being ranked the 15th most beautiful beach in the world, according to a recent study conducted by Betway. (www.sapeople.com) 
The study ranked the top 100 beaches in the world, looking at visitor reviews, average temperature, rainfall during the summer months, amount of litter and Instagram tags at each location to find out which beaches you should add to your travel bucket list.
Camps Bay Beach captivates visitors with its stunning stretch of white sand and breathtaking mountain views. Situated in a vibrant atmosphere surrounded by restaurants, clubs and hotels, this beach has become a must-visit destination for thousands of tourists each year.
 During the summer months, Camps Bay enjoys an average temperature of 27.6 degrees Celsius, providing an ideal setting for sun-seekers to soak up the African sun. However, it is worth noting that the area receives an average rainfall of 118mm in January, adding a refreshing touch to the coastal experience.
TOP 20 MOST BEAUTIFUL BEACHES IN THE WORLD:
1.   Elafonissi Beach, Greece
2.   Turquoise Bay, Australia
3.   Four Mile Beach, Australia
4.   Oludeniz Beach, Turkey
5.   Whitehaven Beach, Australia
6.   Horseshoe Bay, Bermuda
7.   Venice Beach, USA
8.   Red Beach, Greece
9.   Durdle Door, UK
10. Kaputas Beach, Turkey
11. St Paul's Bay, Greece
12. Kelingking Beach, Indoneisa
13. La Concha, Spain
14. Diani Beach, Kenya
15. Camps Bay, South Africa
16. Railay Beach, Thailand
17. Beit Yanai, Israel
18. Arashi Beach, Aruba
19. Egremni Beach, Greece
20. Hout Bay, South Africa
The stunning and iconic Camps Bay Beach in Cape Town was recently named amongst the most beautiful beaches in the world. Photo: canva